Ren'Py Games 151-175
See ../Ren'Py Games/ for more games created using Ren'Py.
175. Crescent Moon: The Truth of Feelings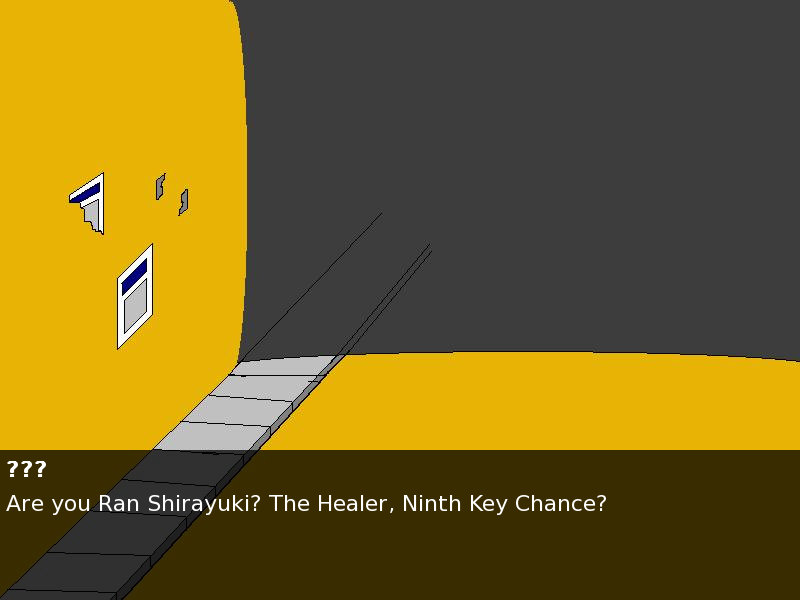 In the end of the 23rd century, the world is facing its end.
174. Cassiopeia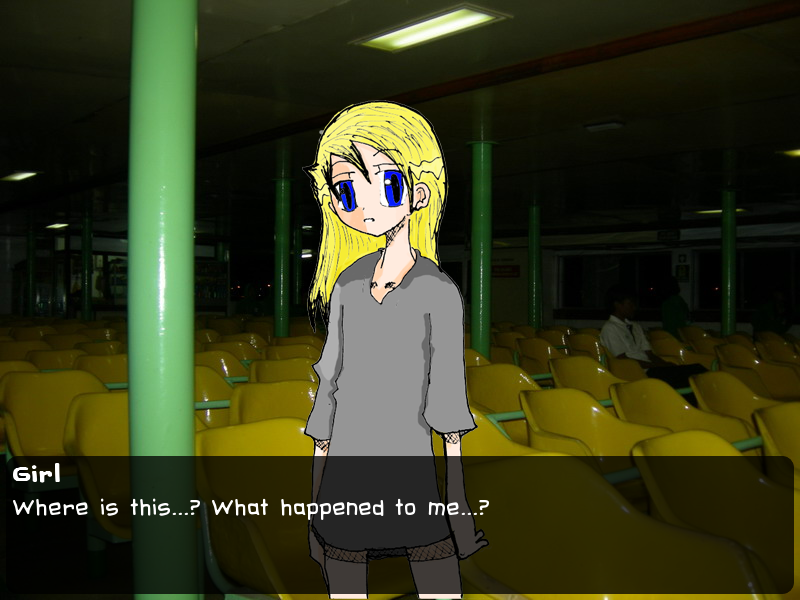 A young boy who lived alone as thief, named Juno "Jowie" Oswald has yet to realize, that his life is starting to change when He meets a young girl named Iris Elmore. And without warning, He already involved in A big conspiracy, and no one cannot stop it. Even one can tell that the world's fate depends on it. And now, He started to walk his own path....
It's a kinetic novel with some choices that doesn't make a big difference (Except some).
173. Watashi wa Onigiri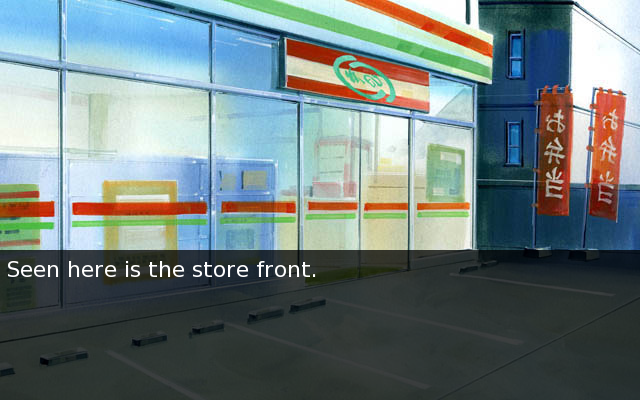 A quick little kinetic novel about a self-aware convenience store riceball, the girl who purchases him, and the inevitable consumption of the riceball.
172. A game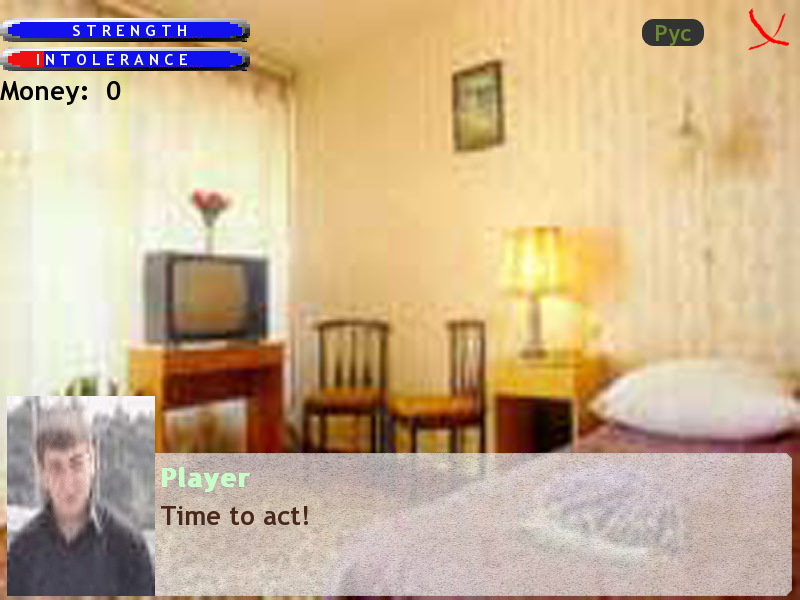 Recipient of a dubious honor called the "Mugenjohncel Seal of Approval".
171. Can't Just Add Water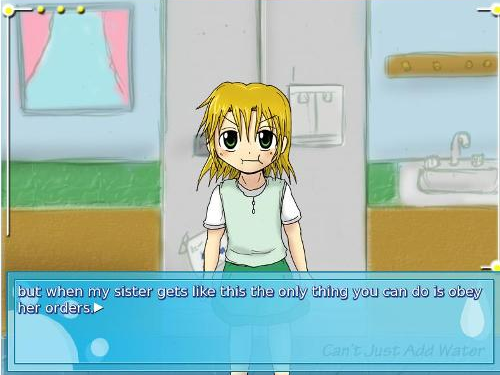 Play time: 5 minutes, 8 minutes with bonus corner Ending count : 3
This is a short visual novel, a little slice of life story about a girl and her older sibling (you) on a hot summer day.
170. The Curious Alliance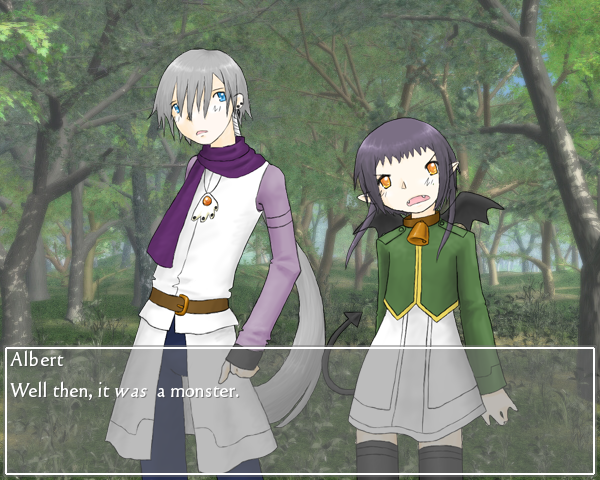 Since receiving his Summoner's amulet, Albert has searched through out the empire for remnant artifacts of the previous civilization, accompanied by his companion demon Neph. The two arrive in the remote town of Ravensford on the rumor of such an artifact, but find the town haunted by the vampire Darien von Creighton.
The Curious Alliance is a linear, non-romantic visual novel in a light-hearted fantasy setting. I estimate roughly forty five minutes to an hour of gameplay.
169. Fantasia, The Realm of Thanos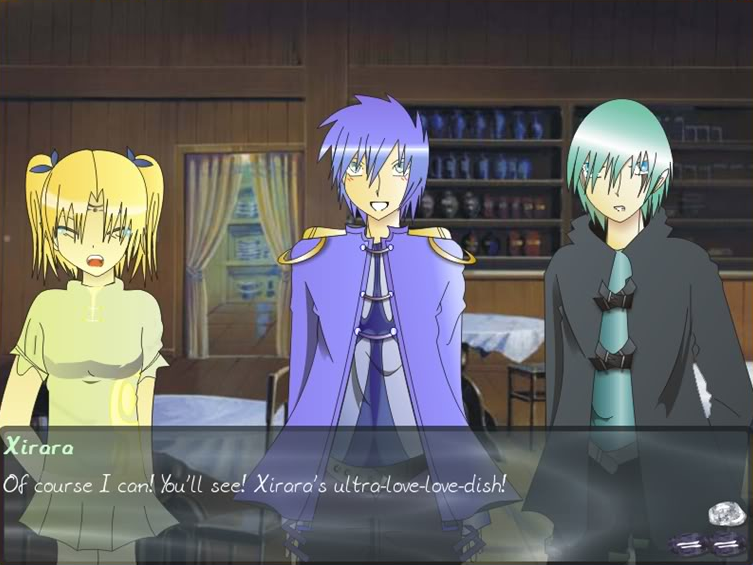 "Please save Fantasia!" a woman asked you. She's in front of you, a lonely girl who does not have anyone, asking you to save an unknown world from doom by obtaining a heart key from one of four "strong boys" You decide to do the task, but the first one is a Demon Lord, the second is a bloodthirsty assassin, the third is a mysterious hooded guy, and the fourth has curse placed on him....
To obtain the key, there are those who will try to stop you, a shy maid, a happy-go-lucky elf, a lonely demon, and also the bearer of the ultimate key: Oswald Leingold.
168. <3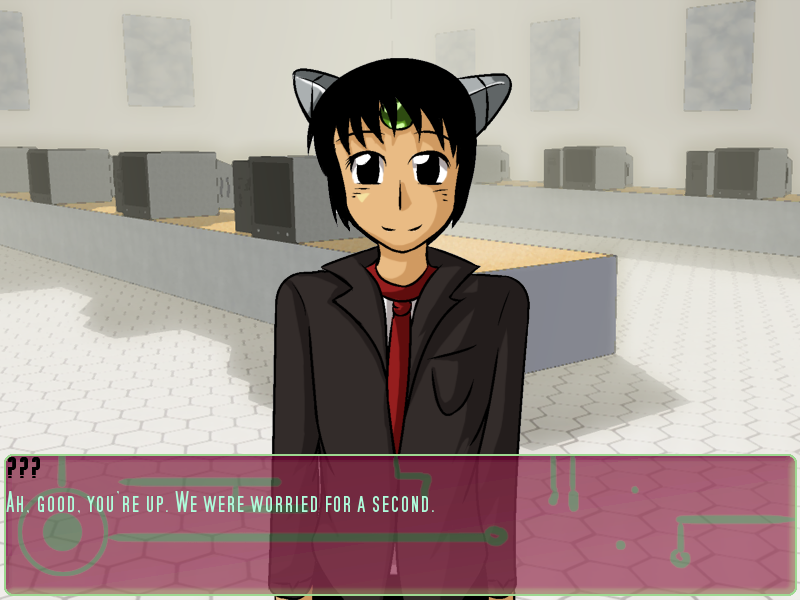 Ime, a humanoid computer, suddenly finds herself among the ranks of a local honeypot, a network devoted to attracting and trapping viruses, without any explanation. To make matters even more complicated, there's been rumors of a mysterious virus by the name of "<3", that is said to be able to create the illusion of romantic love. It's a wild romp as some try to uncover its secrets, some to help cure it, and some just to see its effects through until the end!
'<3' is a Ren'py based dating sim. It contains 6 endings as well as roughly 7 nonstandard gameovers. The game is relatively short, and can be beaten in half an hour, if you know what you are doing. I may or may not write a guide for the more obscure endings later.
167. Remembering Amie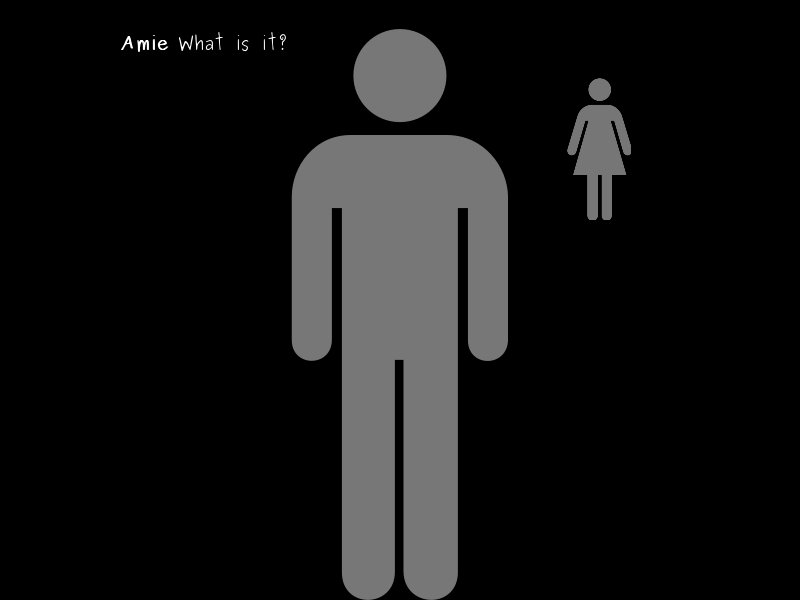 On the cusp of adulthood, Francis remembers his childhood friend Amie.
166. Science Girls!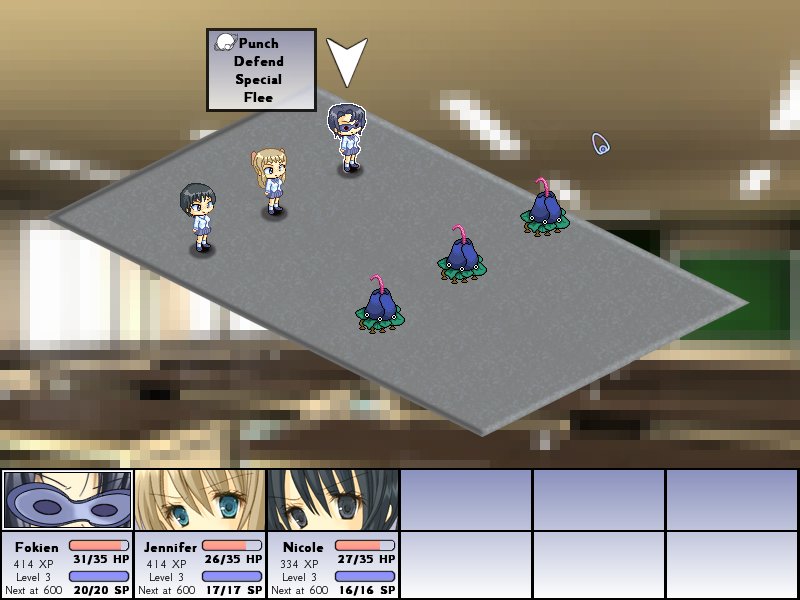 The school is under attack, and only the Science Club can save the day! Guide a group of schoolgirls as they fend off an alien invasion. Use your science powers to blast the enemy with fire and lightning! It's up to you to save the day!
165. Der Totengräber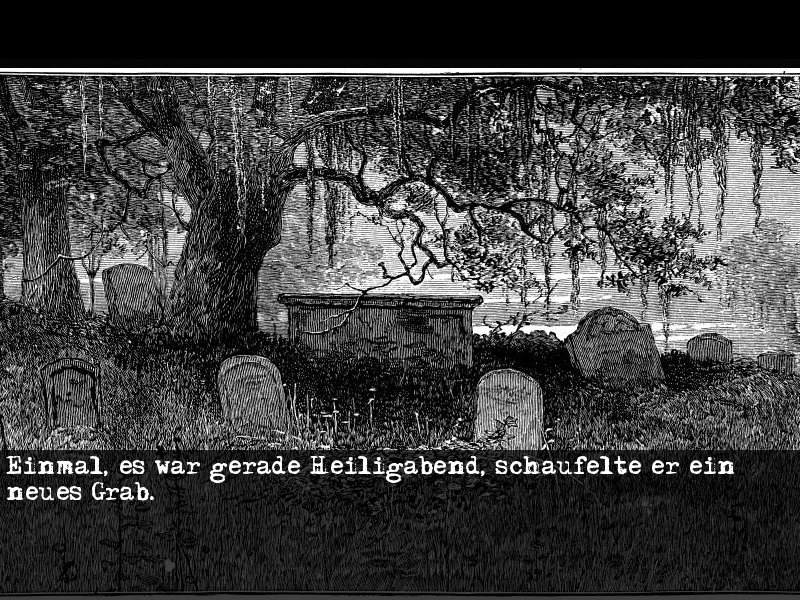 Hier ist unsere eigene Visual Novel auf hochdeutsch.
164. Angelic Orbs - Broken Memories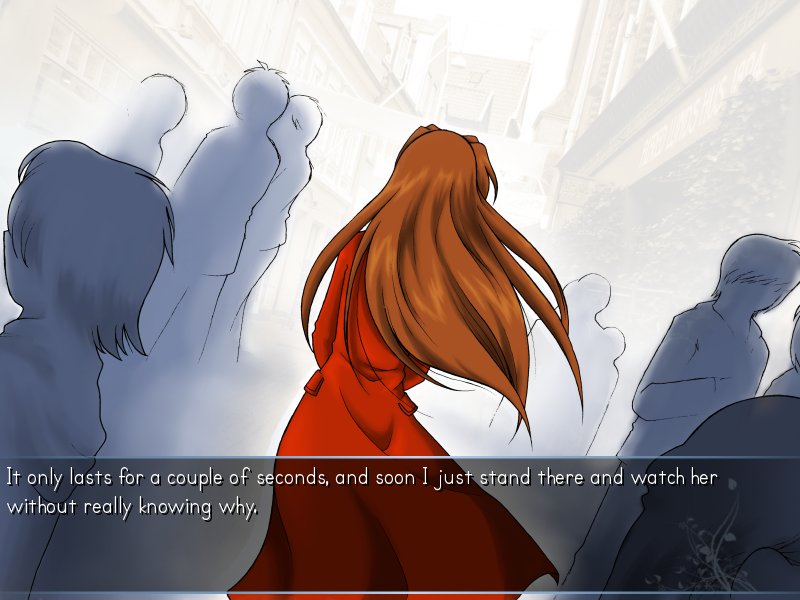 Kevin's life changes one day with a chance meeting with a demon hunting for a glass orb. Running for his life he ends up in a nearby town, where he encounters a strange group of people also on the lookout for this strange glass orb. Soon he is dragged along unwillingly, and may even have to choose what side in this hunt he wishes to take.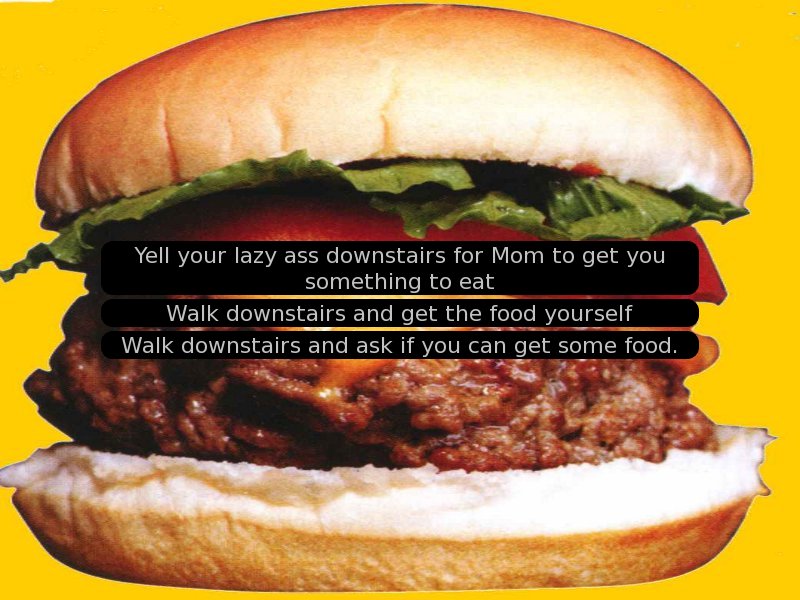 This is meant to be a funny little game mostly for family. Essentially the joke is that it's to train our kids how to behave in a certain situation.
162. 9 Мая: С Днем Победы!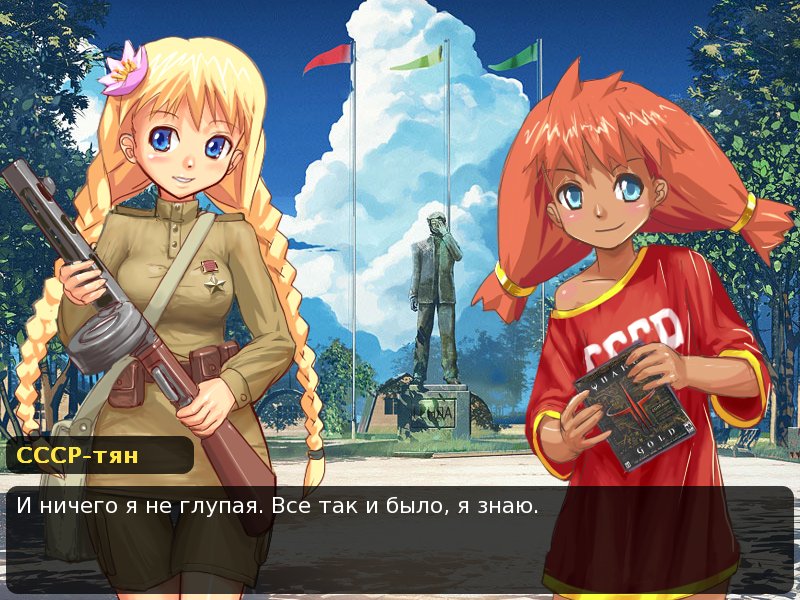 Erogame Project presents a tiny visual novel to celebrate the 9th of May (Victory Day), a great day, which marks the capitulation of Nazi Germany to the Soviet Union in the Second World War, a national holiday in Russia and many other countries.
161. Catgirl: Panic!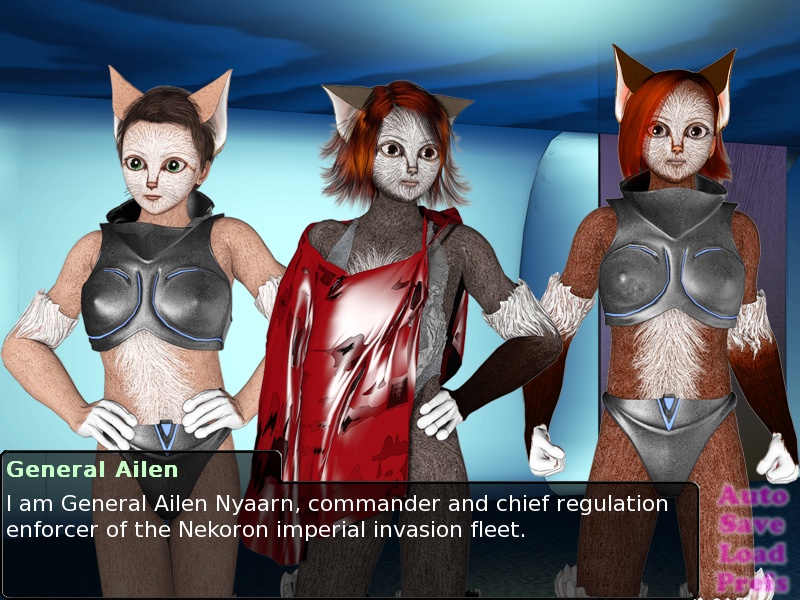 The staff of Kuroi Games usually has a lot on their hands: hectic deadlines, programming glitches, an insane boss... Little do they know that they should have left a little more time in the development schedule to deal with an alien invasion. Ready or not, they are soon swept up in the invasion plans of an alien cat-girl army. Join the Kuroi Games crew as they face down invading aliens, angry penguins, and still try to get their game out on time!
160. Swordswoman Sapphie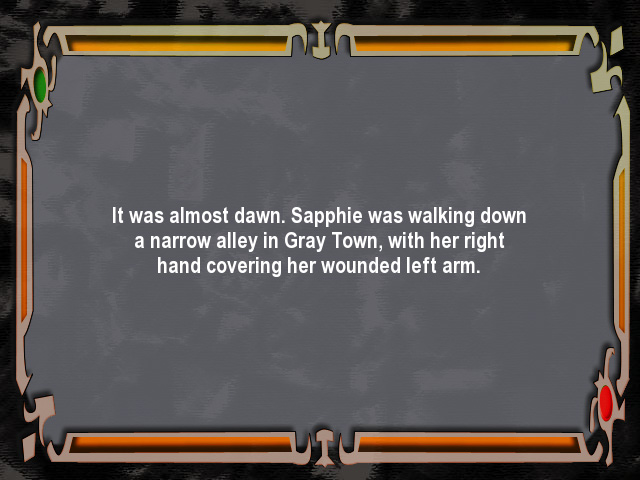 I felt like making this little kinetic novel after playing Legend of Heroes.
159. CardioQuiz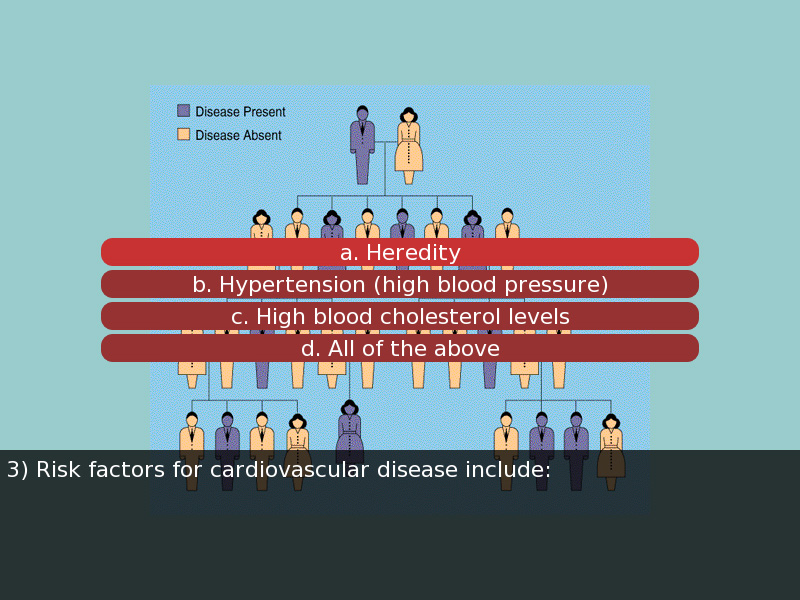 Created for a college final project, CardioQuiz quizzes you on your knowledge of cardiovascular diseases. Do you have what it takes to make a healthy heart?
158. Katawa Shoujo Act One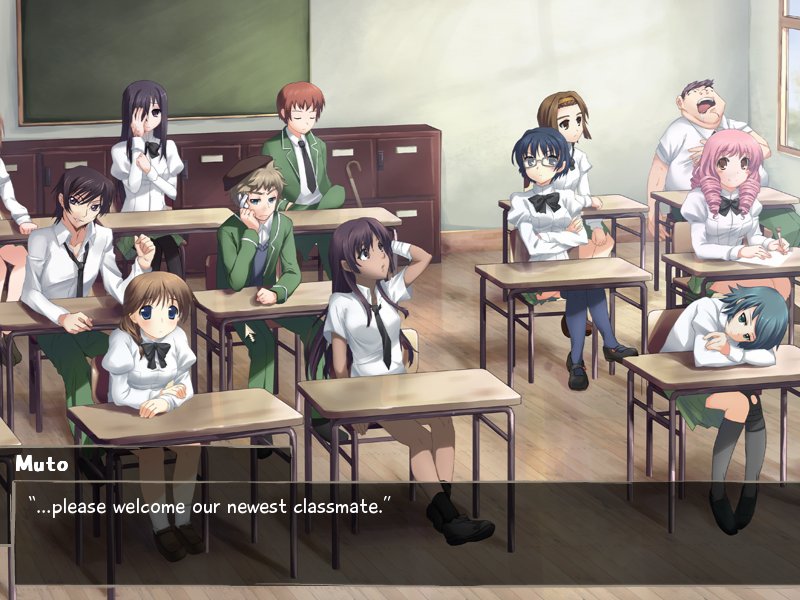 Katawa Shoujo is a bishoujo-style visual novel set in the fictional Yamaku High School for disabled children, located somewhere in modern Japan. Hisao Nakai, a normal boy living a normal life, has his life turned upside down when a congenital heart defect forces him to move to a new school after a long hospitalization. Despite his difficulties, Hisao is able to find friends—and perhaps love, if he plays his cards right.
157. Suhtlus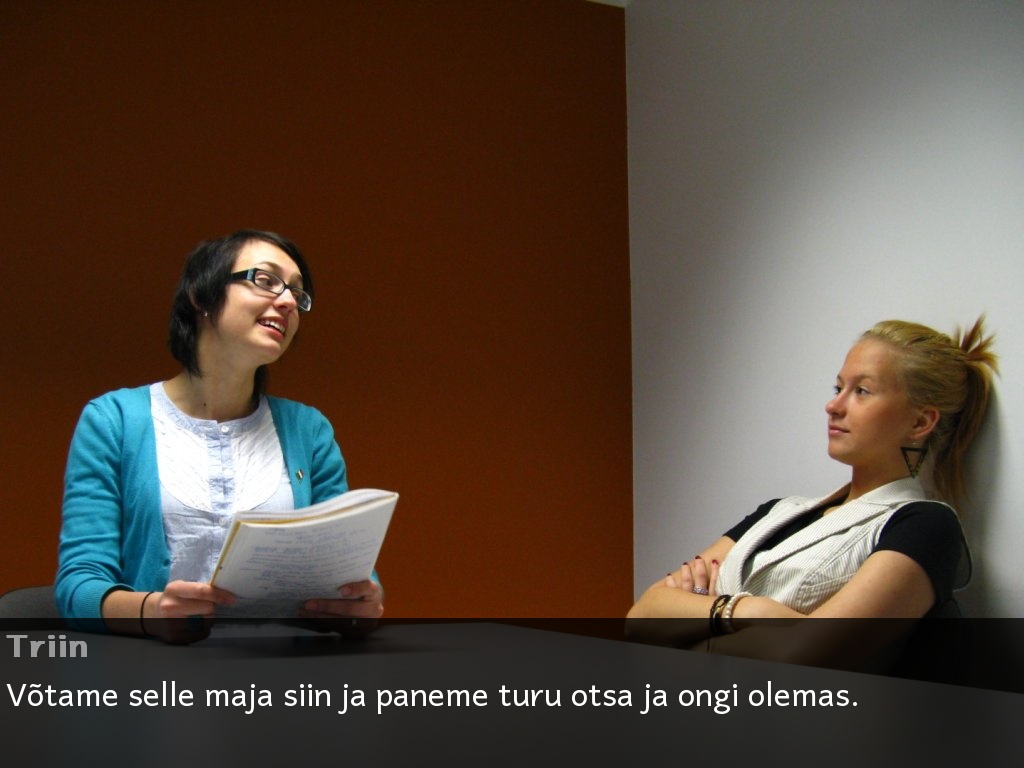 For a school assignment our team made a minigame instead of a powerpoint presentation!
156. Take Rena Home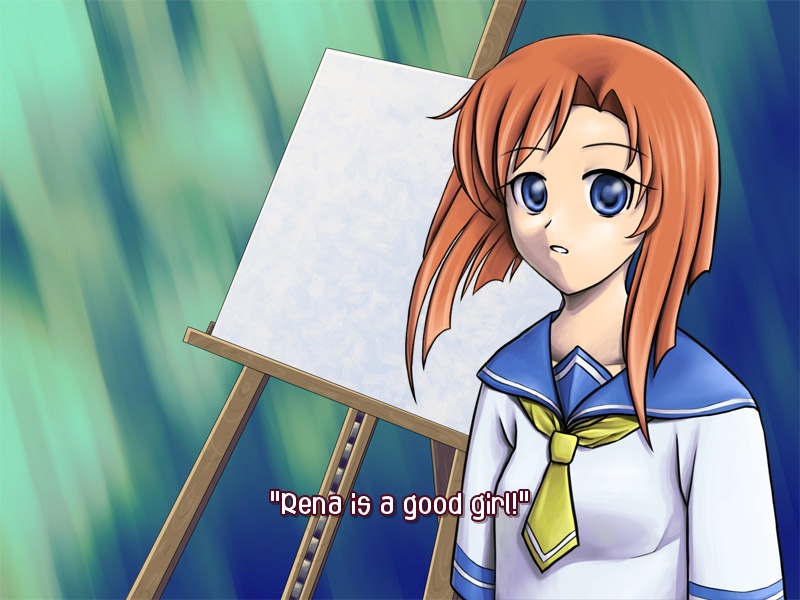 A kinetic novel about meeting Ryuugu Rena, based on an otaku dream.
155. Lífþrasir Main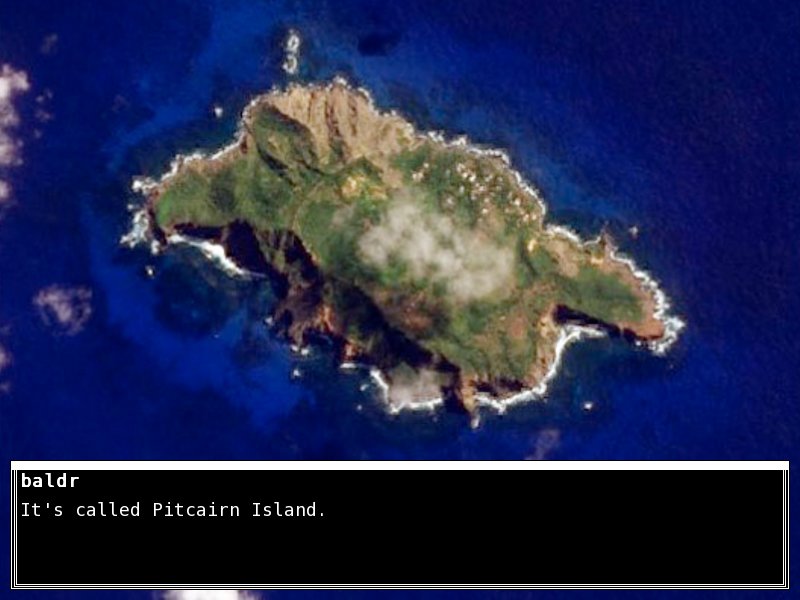 A science fiction story set fifty years into the future, with two possible endings.
154. Anime Rande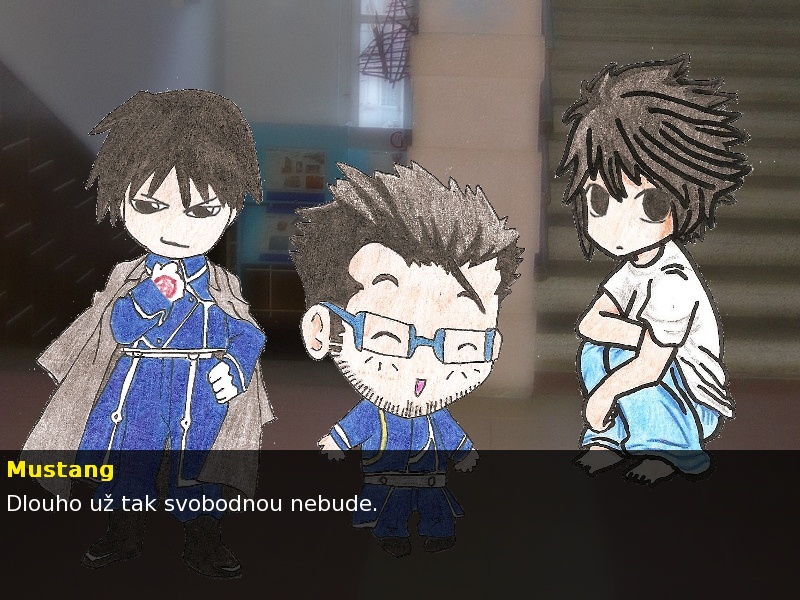 Would you like to flirt with a character from your favorite anime? A crazy game where the only fun thing is something you'll never see. Another Czech Animefest entry.
153. Spirited Heart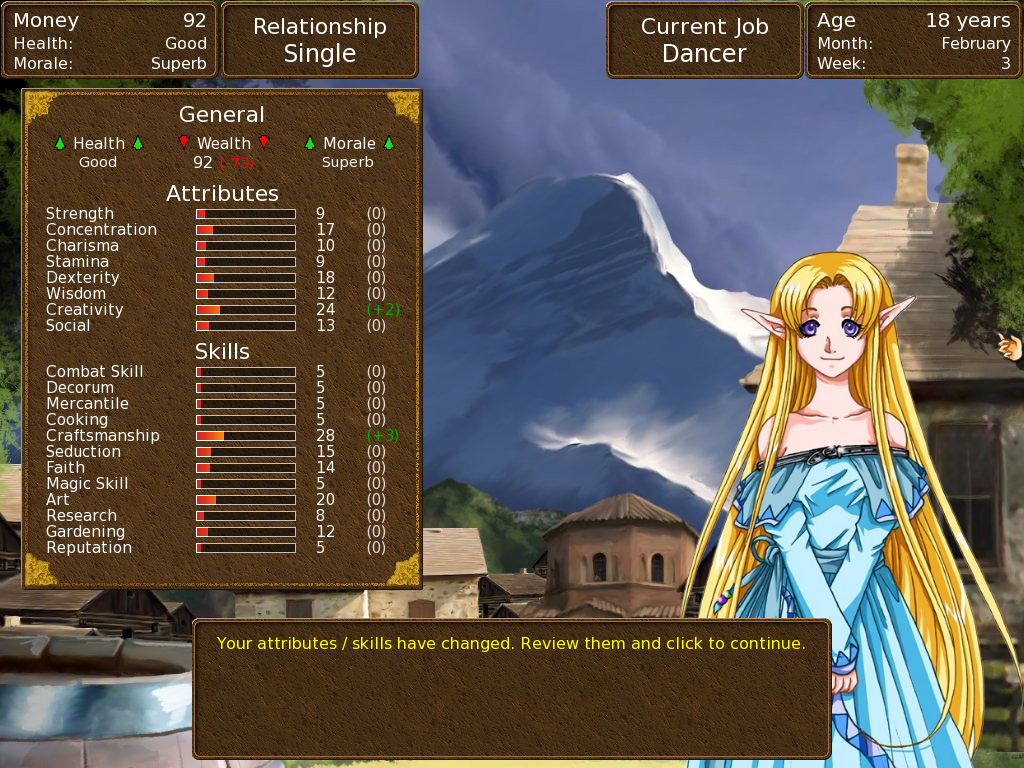 A fantasy life simulation game similar to Princess Maker. You'll be able to create your alter ego choosing from 3 races: Human, Elf and Demon. Each race has different starting attributes, and unique dialogues and events, so if you play with a different race you'll see different in-game situations.
152. The Present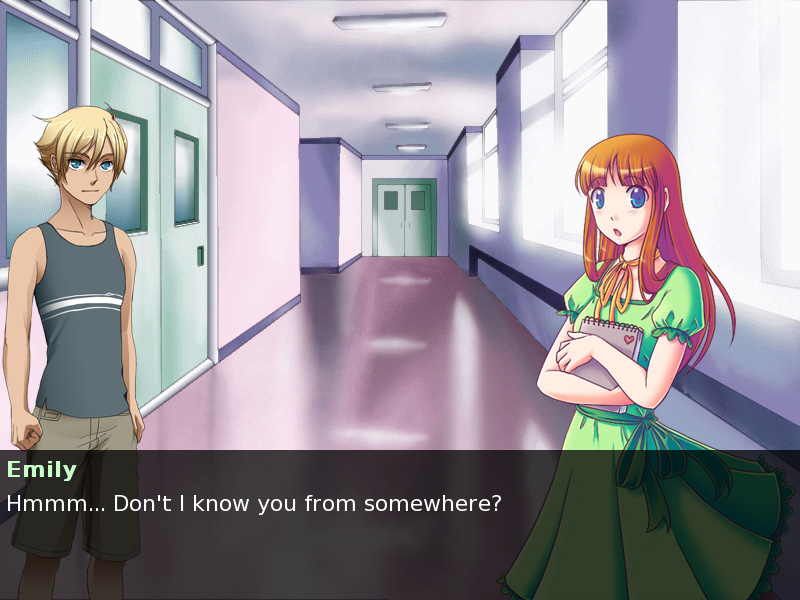 If you don't live your life to the fullest, you don't deserve to live at all.
151. Crimson: A Story of Alienation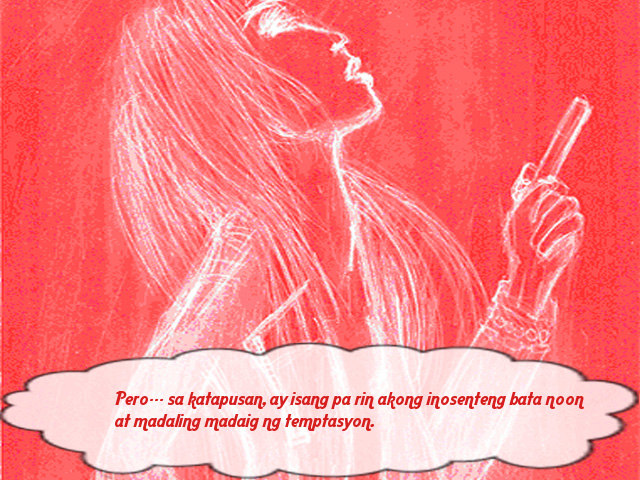 A story of delusions, dreams and redemption.